Your private driver in Saint-Tropez and from and to Toulon-Hyères Airport
---
---
Kaya-Cab, your private driver, for all your transfers between Saint-Tropez and Toulon-Hyères Airport
---
Welcome to Kaya-Cab, the private airport transfer service. Our company is the result of many years of experience in passenger transport to and from Toulon-Hyères airport thanks to our private transfer service. A range of luxury vehicles and minivans for group transportation are at your disposal to take care of your trips in a timely manner. Our passengers will enjoy quality service and comfort during the journey.
---
Our mission : to provide exceptional transfers to Toulon-Hyères Airport
Travelling can be tiring and is often part of an extremely busy schedule. Our philosophy is simple : take care of our passengers, make sure they are where they need to be and when they need to be there !
Kaya-Cab covers the main airports in the region, including Toulon-Hyères, to and from Toulon. We offer you the simplest and most flexible transport service. Our standards of reliability and comfort are outstanding. In addition, we pride ourselves on offering the best service at the best value. We offer two types of services : transfer to Toulon-Hyères airport and pick-up on arrival.
---
---
We will take care of your trips to the Airport of Toulon from and towards Saint-Tropez
---
We will be your professional of confidence and at your disposal throughout the journey
---
We will be available according to your needs and desires
---
For your comfort, we offer you a whole range of services on board
---
---
---
VYour Transfers to Toulon Airport with a professional private driver in Saint-Tropez
---
---
Transfer to Toulon-Hyères airport with private driver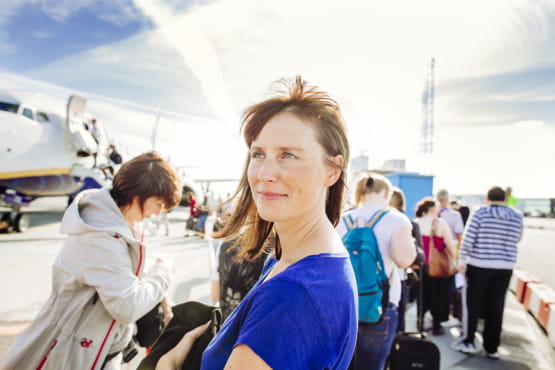 Kaya-cab offers an on-demand transfer service. Our vehicle will be at your disposal or at the disposal of the group of people with which you are travelling. We will transport you directly to Toulon-Hyères airport, without stops or delays. The time of your transfer will be adapted to your needs. The driver will pick you up at your address and drop you off at your convenience.
Our private airport transfer service is available 7 days a week and can be booked at least 12 hours before your departure. Kaya-Cab offers affordable rates that include : airport parking, roadside tolls and driver waiting times.
We will take your requirements into account, which is why our cars are equipped with the latest satellite navigation technology. In addition, our drivers know the fastest routes to get you to the airport safely and in time for your connecting flight.
---
---
Pick up at Toulon-Hyères airport with private driver
Our private driver will pick you up as soon as you arrive at the terminal. Our service will be exceptional and up to your expectations. Whether you are staying in the region for tourism or business, we will adapt to all your requests. We guarantee you :
No waiting when you arrive
We will be waiting for you if the flight is delayed
Travelling with family or colleagues ? Our luxurious and spacious vehicles can carry groups of up to seven people, with a large trunk for luggage. What you get from us are professional, courteous and competent drivers who will take you safely to your destination. Contact us today to get a quote or book online.
---
---