Your private driver in Saint-Tropez and from and to Marseille-Provence Airport
---
---
ST Transfer, your private driver, for all your transfers between Saint-Tropez and Marseille-Provence Airport
---
Marseille-Provence airport is the main airport in the Marseille region and southern France. It is the 5th airport of France. It is served by 33 airlines and has over 100 destinations worldwide. Each year, the airport welcomes more than 9 million passengers. This airport is in full growth. The number of passengers increases each year, as does the number of destinations offered.  The Works begun in 2017 have improved traffic flow both for cars (access roads) and planes. Marseille-Provence airport has improved in comfort and service. ST Transfer, your Private Driver in Saint-Tropez, will have the pleasure of taking care of your journey to the Marseille-Provence airport, whether for a departure or an arrival.
---
---
Transfer at departure or arrival with a private driver from Saint-Tropez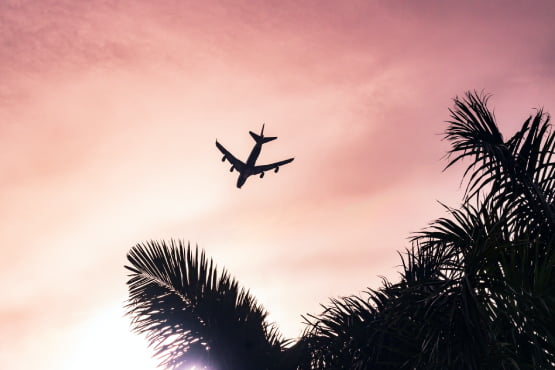 ST Transfer offers a unique service with Marseille-Provence airport. We can take you there with a comfortable vehicle. We will pick you up at the agreed address at the agreed time and take you as close as possible to the terminal. Thanks to our privileged access and the fluidity of the traffic of this airport, you will be sure never to be late. You can take your flight with complete peace of mind. We also propose you to come and pick you up at the airport. We will meet you at the terminal and help you carry your luggage to the vehicle. We will finally take you to the place, hotel, or destination address. Our service is ideal for professionals, but also for holidaymakers and individuals.
---
---
About Marseille-Provence Airport
Marseille Provence airport is located on the edge of the pond of Berre, 25 kilometers from the center of Marseille and 26 kilometers from Aix-en-Provence. The airport covers more than 600 hectares, and is located north of the town of Marignane, on the border with Vitrolles. The airport has three main buildings, Terminal 1, 2 and 3 and has also 2 runways. The first is 3500 meters long, while the second is only 2370 meters long. To get to the airport, you can take the train to "Vitrolles-Aéroport-Marseille-Provence" station, or you can simply contact us to order a Cab, who will take you to the airport.
---
---
We will take care of your trips with the Airport of Nice from and towards Saint-Tropez
---
We will be your professional of confidence and at your disposal throughout the journey
---
We will be available according to your needs and desires
---
For your comfort, we offer you a whole range of services on board
---
---
---
Your Transfers to Marseille Airport with a professional private driver in Saint-Tropez
---
---
---
Your Transfers to Marseille Airport with a professional private driver in Saint-Tropez
Here are some of the airlines operating at Marseille airport : Aegean Airlines, Aer Lingus, Aigle Azur, Air Algérie, Air Austral, Air Canada Rouge, Air Corsica, Air France, Air Magadascar, Air Malta, Air Transat, Alitalia, British Airways, Brussels Airlines, EasyJet, Hop !, Iberia, Eurowings, Korean Air, Lufthansa, Nouvelair Tunisie, Pegasus Airlines, Royal Air Maroc, Ryanair, Swiss International Air Lines, Travel Service, Tunisair, Turkish Airlines, Twin Jet, Volotea, Vueling, …
---
---
History of Marseille-Provence airport
Development work on Marseille airport began in 1922, on 130 hectares of land. The first connection of the airport connects it to Toulouse via Perpignan, and then the Paris-Lyon line is extended until Marignane, in 1925. In 1927, the Berlin-Geneva-Marseille line was created, and was extended to Barcelona and Madrid in 1927. In 1929, we witnessed the airport expansion project. It was in 1986 that the airport adopted its current name, which is "Marseille Provence Airport". Between 1992 and 1998, Halls 3 and 4 were built. In 2006, the airport was inaugurated and mainly dedicated to low-cost airlines, such as Ryanair. In 2017, the winning project is unveiled. The works will start in 2020, for a total amount of 250 million euros.
---
---