Your private driver in Saint-Tropez and from and to Nice-Côte-d'Azur Airport
---
---
Kaya-Cab, your private driver, for all your transfers between Saint-Tropez and Nice-Côte-d'Azur Airport
---
Nice Côte d'Azur airport is one of the most important international airports in France. In terms of passenger traffic, Nice airport ranks third after Paris Charles de Gaulle and Paris Orly. It was partially built on the sea, in the extension of the promenade des Anglais. This situation provides passengers with a spectacular landing along the Côte d'Azur coast with an unobstructed view of the islands, bays, beaches, snow-covered mountains in winter and the city. Our private driver compagny, Kaya-Cab, will take care of your journey from or to Nice-Côte-d'Azur Airport.
---
About Nice airport
Nice airport is located in the Alpes-Maritimes. It is managed by the company "Aéroports de la Côte d'Azur".  Regarding access, a station is located ten minutes' walk from Terminal 1. By car, it is possible to reach the airport by the highway. Alternatively, you can take the city bus (lines 23, 52, 59, 70 and 94) to the airport. You can call on our service and order a private driver who will provide you with transport to Nice airport. In 2017, commercial traffic reached over 13 million passengers.
---
---
We will take care of your trips to the Airport of Nice from and towards Saint-Tropez.
---
We will be your professional of confidence and at your disposal throughout the journey
---
We will be available according to your needs and desires
---
For your comfort, we offer you a whole range of services on board
---
---
---
Your Transfers to Nice Airport with a professional private driver in Saint-Tropez
---
---
Destinations covered by Nice airport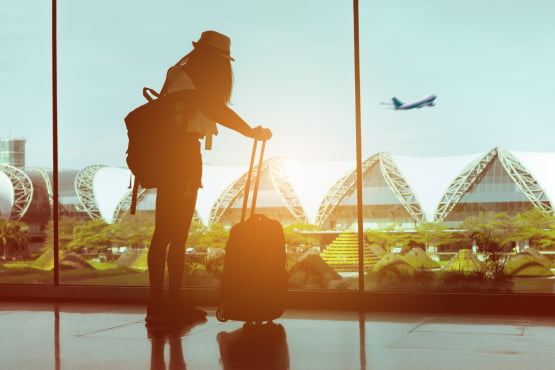 Nice airport can cover more than 100 destinations around the world, including France, Europe, North America, the Middle East and North Africa.
In France, the airport operates flights to Ajaccio, Bastia, Bergerac, Biarritz, Bordeaux, Caen, Calvi, Chateauroux, Clermont-Ferrand, Epinal, Figari, Lille, Limoges, Lyon, Nantes, Paris, Pau, Reindeer, Toulouse and Strasbourg.
With Europe, the Nice airport has flights to Germany, Austria, Belgium, Denmark, Spain, Croatia, Bulgaria, Finland, Ireland, Latvia, Italy, Malta, Poland, Portugal, Russia, Ukraine, Sweden … and the Czech Republic.
Nice also serves the largest destinations in the world: the United States, Canada, Lebanon, Turkey, Qatar, Israel, and the United Arab Emirates. Without forgetting the countries of North Africa, the airport makes connections between Nice and Algeria, Morocco and Tunisia.
---
---
Airlines present at Nice airport
Nice Airport hosts several airlines, which are : Aegean Airlines, Aer Lingus, Air Baltic, Air Berlin, Air Canada, Air Canada Rouge, Air Transat, Apg Airlines, Austrian, Blue Air, British Airways, Brussels Airlines, Click and Fly, Iberia, Israir, Jet2, Luxair, Niki, Qatar Airways, SAS, Ryanair, VLM, Turkish Airlines, Tap Portugal, Swiss International Airlines, Air Algérie, Air Corsica, Air France, Belavia, Aeroflot, Alitalia, Cello Aviation, Chalair, Croatia Airlines, Czech Airlines, Delta, Easy Jet, Emirates, Finnair, Fly Kiss, Igavion, Tunis Air, Twinjet, Igavion, Middle East Airlines, KLM Royal Dutch Airlines, Wizz Air, Wow Air, Volotea, TWINJET, … and many other airlines.
---
---
The history of Nice-Côte-d'Azur airport
The idea of the construction of Nice airport originated in the organization in 1910 of a first aerial meeting. In 1918, a postal service linked the port of the city and Corsica by seaplane. In 1925, the Nice aero-club created an aircraft mechanics school. In 1928, the airport provided a weekly flight to Marseille. One year later, it was officially recognized as an airport by the Minister of Air. In 1935, a Nice-Bastia line was set up. In 1945, Air France set up at the airport and launched the Nice-Paris route. After one year, the airport opens to public air traffic. It was in 1955 that the airport was named "Nice Côte d'Azur". The first international line was launched in 1959, between Nice and Rome. Recently, the airport received the "Famille Plus" label (in 2012).
---
---